Description
At Odiorne Point State Park picnickers can enjoy sweeping views of the ocean and rocky shore, and explorers can uncover evidence of past military occupation. An extensive network of trails winds through the dense vegetation and traverses the park. The Seacoast Science Center, which is located in the park, has exhibits relating to the natural and human history of Odiorne and the seacoast area (separate fee). The Seacoast Science Center often provides free programming in the summer for park guests.
Other Information
Fees: There is a fee to access this state park; please check the fee schedule on the NH State Parks website. Season passes are available. When park is unstaffed during the season, please use Iron Ranger (self-serve pay station).
Reservations: Visitors can make a reservation before arriving at the park as parking is limited (especially on nice weekends and holidays). Walk-in spaces are available for visitors on a first come/first-serve basis. Reservations can be made up to 30 days prior to arrival. Click here to make a reservation.
Please note that geocaching in not allowed in any New Hampshire State Park.
Trail Manager
Visit NH State Parks online for more information, or contact: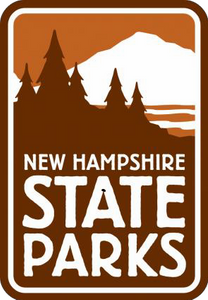 New Hampshire State Parks
New Hampshire State Parks
172 Pembroke Road
Concord, NH 03301
Phone: (603) 271-3556
nhparks@dncr.nh.gov
View website