Description
Pease Mountain is composed of an upper and lower loop, with two spur trails on the upper loop that afford some beautiful views of the Green Mountains and Lake Champlain. The trail starts out in a stand of white pines before transitioning into a hardwood forest. Just shy of the half mile mark you come to the first trail junction and the start of the lower loop. Here you will see another spur trail straight ahead that loops back into the south side of the lower loop.
Be mindful on the lower loop; there are a few trails that lead off to nearby homes.
Other Information
The Charlotte Trails Committee asks that all users stay on the trails and off of private property bordering the trails, keep dogs from straying into neighboring yards, clean up after pets, and respect the privacy of the landowners who have generously allowed trail easements on their land.
This low (800 foot) but prominent hill in Charlotte is a twin of sorts to the better known Mount Philo. After walking across a manicured soccer field, a rough dirt trail winds first through a rich forest of hardwoods up into a drier, sparser summit dotted with hickories separated by meadows. "It's a chance to see the kinds of forest communities you don't see at Centennial Woods and East Woods," says Rick Paradis, Manager of UVM's natural areas.
Pease Mountain Stewardship Program (Charlotte Central School) was created in 1990 by students at Charlotte Central School. The mission of the program is to provide children with the opportunity to participate in the care and protection of a mountain. Students are responsible for educating the community about the importance of using Pease Mountain as a low impact recreational natural area.
Every other year, Environmental Studies students from the University of Vermont run weekly science labs on Pease Mountain for eight weeks. Their role is to prepare the CCS students participating in the Pease Mountain Stewardship program to teach others about the various ecosystems on the mountain.
Pease Mountain is protected with the assistance of The Nature Conservancy. Ecosystems include:
Northern Hardwood Forest
Dry Oak-Hickory-Hophornbeam Forest
Mesic Maple-Ash-Hickory-Oak Forest
Temperate Calcareous Outcrop
Trail Manager
Visit Town of Charlotte or University of Vermont Environmental Program online for more information or contact: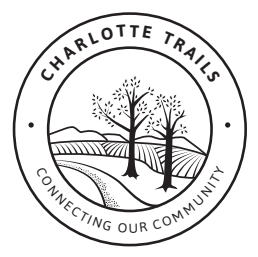 Charlotte Trails Committee
P.O. Box 119
Charlotte, VT 05445
View website

University of Vermont
153 South Prospect Street
Burlington, VT 05401
blangton@uvm.edu
View website