Description
Pawtuckaway State Park offers a variety of landscapes, with something to do and see for everyone. The park includes a large family beach on the lake. There are many opportunities for hiking, with trails leading to many special points of interest, including a mountaintop fire tower; an extensive marsh where beavers, deer, and great blue herons may be seen; and a geologically unique field where large boulders called glacial erratics were deposited when glacial ice melted near the end of the Ice Age.
Other Information
There is a fee to access this state park; please check the fee schedule on the NH State Parks website. Season passes are available. When park is unstaffed during the season, please use Iron Ranger (self-serve pay station).
Pets are not allowed in the campground or beach area May 1st- September 30th.
Please note that geocaching in not allowed in any New Hampshire State Park.
Trail Manager
Visit NH State Parks online for more information, or contact: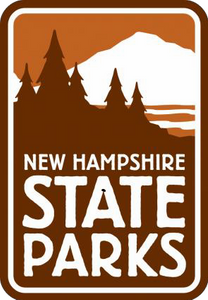 New Hampshire State Parks
New Hampshire State Parks
172 Pembroke Road
Concord, NH 03301
Phone: (603) 271-3556
nhparks@dncr.nh.gov
View website