Description
The Nulhegan River Trail is a 1-mile loop leaving from the Nulhegan Basin Office. The trail starts at the scenic granite overlook and descends to the Nulhegan River. The trail parallels the Nulhegan River for roughly 0.5 mile before gradually ascending back to the Nulhegan Basin Office. The trail is composed of gravel and native materials. The grade varies from moderate to gradual.
The division Visitor Contact Station is opened 365 days a year from 8:00 AM to 4:30 PM. Exhibits provide visitors with an educational opportunity to learn about local wildlife and the various habitats found in Northern Vermont. Restrooms and drinking water are available. Admission to the exhibits is free.
Other Information
The Nulhegan Basin - The Nulhegan Basin Division of the Silvio O. Conte National Wildlife Refuge consists of more than 26,600 acres of conifer and deciduous forest interspersed with forested wetlands, peatlands and shrub swamps, and contains three of the four tributaries of the Nulhegan River. These lands are nested within a working forest landscape exceeding 150,000 acres. Located just a few miles south of the Canadian border, the basin's vegetation most closely resembles that of the northern Appalachian Mountains, interspersed with elements of the boreal forest to the north. This division is known for abundant songbirds, particularly boreal species and warblers, and has been designated an Important Bird Area by the National Audubon Society. It is open to the public for hunting, fishing, wildlife observation and photography, environmental education, and interpretation.
Division roads are gravel and remote. Call the visitor contact station for the current status of the roads. Horses, non-registered motorcycles and ATVs are not allowed. Trucks and other heavy equipment have the right of way on these roads.
Trail Manager
The Nulhegan River Trail is in the Silvio O. Conte National Wildlife Refuge, which protects over 36,000 acres of the Connecticut River watershed. For more information, visit the Refuge's website or contact: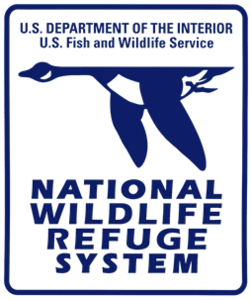 US Fish & Wildlife Service - Silvio O. Conte NWR
Refuge Manager
5396 Route 105
Brunswick, VT 05905
Phone: (802) 962-5240 x 112
View website