Description
Northwood Meadows State Park spans 664.5 acres in a wilderness setting. This wooded park has a vast wetlands area and is excellent for nature walks and picnicking. The easily accessible trails also make the park an ideal place for biking, hiking, snowmobiling, and cross-country skiing. A trail map is available here.
The park includes a lake created by a dammed brook - a popular place for fishing and non-motorized boating. Access to water bodies in the Park is not available by car or vehicle and may include a walk of over 0.5 miles.
Other Information
Pet are allowed as long as they are kept on a leash. Horseback riding and biking are not permitted on the Harmony Hill Farm section of the NALMC trail.

Sections of the NALMC and Parsonage trails are on private land. Please be a respectful visitor and stay on the trail.
The park is open all year, though in winter it is not staffed and day-use fees are not collected.
Carry out all trash.
Please note that geocaching in not allowed in any New Hampshire State Park.
Trail Manager
For more information, please contact New Hampshire State Parks. The Friends of Northwoods Meadows State Park also help to maintain these trails.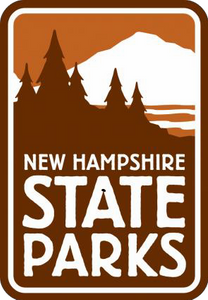 New Hampshire State Parks
New Hampshire State Parks
172 Pembroke Road
Concord, NH 03301
Phone: (603) 271-3556
nhparks@dncr.nh.gov
View website