Description
Niquette Bay State Park contains more than 550 acres of rugged wildlife habitat along the shores of Lake Champlain's Malletts Bay with large trail-less regions set aside for wildlife including bobcat, fisher, mink, coyote, and even the occasional bear. Established in the 1970s by the State, the park gained an additional 290 acres in 2000 when the Lake Champlain Land Trust added three parcels on either side of the state parcel to protect the area from development. The lowland of the Champlain Valley and the calcium-rich bedrock make Niquette an exceptional learning environment.
Miles of family-friendly trails with beautiful outcrops and several viewpoints can be found here.
The park is dog-friendly, but pets must be on-leash at all times.
The Allen Trail, from the parking area to the lakeshore, is the only trail on which bicycles are allowed.
Visit the park website.
Other Information
Open from dawn to dusk. No motorized vehicles are allowed at Niquette due to the fragile nature of the forest.
In conjunction with state partners, Niquette Bay State Park is one of more than 45 properties saved by the Lake Champlain Land Trust. Since 1978, the Lake Champlain Land Trust has preserved the lakeshore and natural areas of Lake Champlain, including thousands of acres and miles of shoreline. For more information or to help save Lake Champlain's best trails and natural areas, visit www.lclt.org.
Trail Manager
Visit Vermont State Parks or Lake Champlain Land Trust online for more information and a printable map or contact: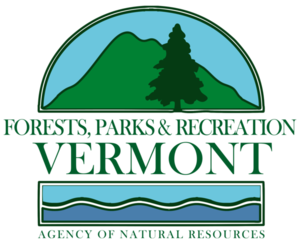 VT Dept. Forests, Parks & Recreation Region 3: Essex Region
111 West Street
Essex Junction, VT 05452-4695
Phone: (802) 279-8329
robert.peterson@vermont.gov
View website

Lake Champlain Land Trust
1 Main Street
Burlington, VT 05401
Phone: (802) 862-4150
info@LCLT.org
View website