Description
Mount Starr King via the Starr King Trail (5.2 miles round trip - 2,300' ascent)
Mount Waumbek via the Starr King Trail (6.8 miles round trip - 2,600' ascent)
In addition to Mount Starr King, another 4,000-foot peak, Mount Waumbek can be reached via the Starr King Trail but first you must summit Mount Starr King. Follow the Starr King Trail 2.6 miles to the first summit with limited views. Just past the summit descend briefly and ponder the old stone chimney, which once warmed a summit cabin. You can turn around here and retrace your steps to the trailhead or continue along the trail one mile to Mount Waumbek's summit. Here, the trail meets the southern end of the Kilkenny Ridge Trail. For a partial view of the Presidentials, travel about 50 yards along the Kilkenny Ridge Trail to a short side path on the right.
Other Information
Before you hike, know the hiker responsibility code and be prepared:
With knowledge and gear
To leave your plans
To stay together
To turn back
For emergencies
To share the hiker code with others.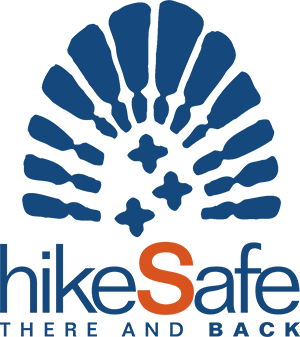 Visit the Hike Safe website to learn more!
Trail Manager
These trails are within the US Forest Service White Mountain National Forest. For more information, please contact:
White Mountain National Forest: Androscoggin Ranger District
300 Glen Road
Gorham, NH 03581-1399
Phone: (603) 466-2713 x 0
View website