Description
The Moose Bog Trail heads into the woods along a mainly flat ridge. The compacted-rock dust trail is 3+ feet wide and has resting areas along the way. Above Moose Bog, the trail turns left to descend two switchbacks down to the bog. The trail then follows a boardwalk to an accessible wildlife viewing platform with views over the bog.
The trail travels through boreal spruce-fir forest with opportunities to see and hear many northern species of birds and other wildlife.
Other Information
The Moose Bog Trail is in the Wenlock Wildlife Management Area, part of the 22,000+ acre West Mountain Area system. Along with the Silvio O. Conte National Wildlife Refuge just to the north, these areas provide large tracts habitat for many wildlife species including species rare to Vermont.
Please note that all dogs must be kept on leash. The Moose Bog area is one of the only places in Vermont to find the Endangered ground-nesting Spruce Grouse. Any disturbance of Spruce Grouse by unleashed dogs would violate state Endangered Species laws and could be subject to fines.
Trail Manager
For more information, visit Vermont Fish and Wildlife online or contact: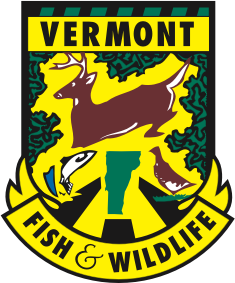 Vermont Department of Fish & Wildlife - St. Johnsbury District Office
374 Emerson Falls Road
St. Johnsbury, VT 05819
Phone: 802-751-0100
fwinformation@vermont.gov
View website