Description
Several recent additions to the Moody Park trail network are currently unnamed or unmarked. The trails shown here depict the current trail layout with the exception of a few connector routes. The Claremont Parks & Recreation Department is working with park visitors and trail users to make trail network improvements, including naming and signing of trail segments.
Indian Trail: Combination of single* and double track.** Moderately difficult with significant elevation change. Gravity Cavity is difficult to bike or walk. Indian Trail Connector provides an alternate route. Approximately 4.25 miles.
Indian Trail Connector: Short and easy Gravity Cavity detour. Approximately 0.5 miles.
Tall Pines Trail: Wide open access road through impressive tall pine stand. Easy to negotiate. Predominately double track. Approximately 2.5 miles.
Track Trail: Borders the railroad tracks on the backside of the park. Easy to negotiate. Predominately double track. Approximately 1.25 miles.
Too Cool Trail: Predominately single track. Little elevation gain but some challenging topographic and man-made features. Moderate to difficult. Approximately 2.25 miles.
(*single track: narrow trail, 1 person width; **double track: wider trail, 2+ person width)
Other Information
Moody Park is open daily from 8:00 a.m. to 8:30 p.m. Memorial Day to Labor Day. From Labor Day to Columbus Day, the park is open on weekends only.
Note: "Foot traffic only" is allowed in the off seasons. Permits are required for large functions or gatherings.
Amenities: Picnic areas with tables and BBQ grills, park pavilion, childrens' playground, tennis courts and a skating rink.
Trail Manager
Visit City of Claremont online for more information or contact: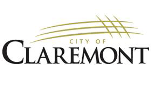 Claremont Parks & Recreation
130 Broad Street
Claremont, NH 03743
Phone: (603) 542-7019
parks&recinfo@claremontnh.com
View website