Description
MT OLGA TRAIL
1.7 mile loop, 1.5 hours. Blue blazes.
This moderate trail starts across from the park office and rangers' quarters. The trail crosses a small brook over a bridge, crosses through a stone wall and then ascends gradually with several switchbacks through northern hardwoods, and spruce and fir woodlands. At 0.4 miles the trail crosses through a second stone wall - the stone walls are evidence of the land's agricultural past. The trail then begins a steady climb towards the summit. Near the 0.7 mile mark, a short spur trail leads to the Summit of Mt. Olga, elevation 2,415 feet, and to the Mt. Olga lookout tower. This former fire watchmen's lookout is kept open for recreational viewing of the expansive 360 degree views of the southern Vermont Green Mountains, the Berkshires to the south in Massachusetts, and Mount Monadnock to the east in New Hampshire. The Searsburg wind farm is visible to the west, and Mount Snow can be seen to the northwest. A kiosk with a trail map is also located on the summit.
To complete the loop back to the campground, go back down the short spur trail to the Mt Olga Trail junction. Take the southern loop (left turn) and follow the trail as it descends through mixed hardwood - evergreen forest. At 0.2 miles from the fire tower trail junction, the trail crosses a small drainage on a wooden bridge. At 0.5 miles the trail turns west (left) and follows along a stone wall, quickly passing the intersection with the Shearer Hill Trail. Continue following the Mt Olga Trail along the stone wall. At the end of the stone wall the trail turns north (right) and quickly intersects with the campground road. Bear right to return to the park office and parking area.
MOLLY STARK STATE PARK
The park contains two camping loops consisting of 23 tent/RV sites and 11 lean-to sites. One restroom with showers ($) is located in each loop. There is a play area, a pavilion and a hiking trail that leads to the Mt. Olga fire tower.
Other Information
TRAILS ADJACENT TO MOLLY START STATE PARK
Hogback Mountain Conservation Area
Molly Stark State Park is adjacent to the Hogback Mountain Conservation Area (Marlboro Town Forest) lands. Several trails are available in the Conservation Area, including one which links to the state park.
Town of Wilmington Trails
The Shearer Hill Trail (maintained by the Wilmington Trails Committee) links to the Mt. Olga Trail on the western portion
Trail Manager
Visit Vermont State Parks online for more information and a printable map or contact: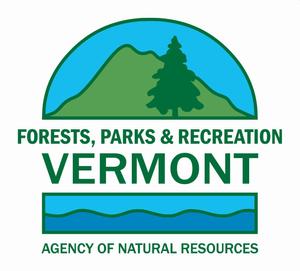 VT Dept. Forests, Parks & Recreation Region 1: Springfield Region
100 Mineral Street, Suite 304
Springfield, VT 05156-3168
Phone: (802) 522-0780
rebecca.roy@vermont.gov
View website