Description
The conserved Mill Trail property contains remains from several points in Stowe's history. Stone cellar hole remains found on the property are likely from the "Sallies Farm" from the 1840's. This property is historically significant as it houses the site of the former Orlando Turner Saw Mill and Tub Factory. The log cabin located on the property was a seasonal camp owned by the Lichtenthaeler family from the early to mid-1900's.
From Notchbrook Road follow the wide, well graded Mill Trail for 1.5 miles to the top Bingham Falls. Follow the signs for side trails to access the Little River and the historic Moravian Cabin.
Alternate access to the bottom of Bingham Falls is found from Route 108 (Mountain Road). From Mountain Road the trail descends ¼ mile to the top of the falls and then steeply an additional ¼ mile to the bottom of the falls. Use caution – the rock staircases are steep and slippery. This access to the falls is short but quite challenging.
This property is open to the public for a variety of pedestrian recreational activities including but not limited to hiking, hunting, snowshoeing, cross country skiing, and wildlife observation. Mountain biking and motorized vehicles are not permitted on the property.
Trail Manager
Visit Stowe Land Trust or Vermont Department of Forests, Parks and Recreation online for more information or contact:

Stowe Land Trust
P.O. Box 284
Stowe, VT 05672
info@stowelandtrust.org
View website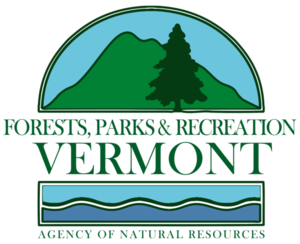 VT Dept. Forests, Parks & Recreation District 4: Barre District
5 Perry Street, Suite 20
Barre, VT 05641-4265
Phone: (802) 476-0182
Walter.Opuszynski@vermont.gov
View website