Description
This trail network features easy trails through the forest to a wildlife viewing platform overlooking the backwaters of the Magalloway River where you will have the chance to view waterfowl, birds, and possibly moose. The loops through the forest offer the chance to view and listen to birds, find wildlife tracks, or listen to a chorus of frog calls from vernal pools in the spring. The trail is open year-round and is a great place to go snowshoeing in the winter.
The observation platform is a memorial to Warren E. Pearson who helped restore and run the historic Balsams Grand Resort Hotel. He upheld meaningful traditions of the past, set an outstanding example for the future, and derived much enjoyment from this natural treasure.
The recently improved "orange" and "green" trails are handicap accessible and access the platform. They are 4+ feet wide with a compacted stone surface and some sections of boardwalk. There is a kiosk at the trailhead which displays information and trail maps.
Other Information
Pets must be leashed.
Trail Manager
For more information, contact Umbagog National Wildlife Refuge: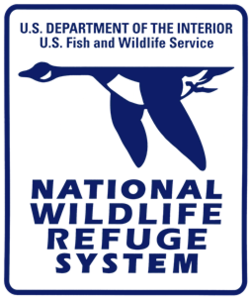 US Fish & Wildlife Service - Umbagog NWR
PO Box 240
2756 Dam Road
Errol, NH 03579
Phone: (603) 482-3415
lakeumbagog@fws.gov
View website