Description
The trails at Lyndon State Forest were built for mountain biking, but hikers are also welcome. They feature many tight turns and quick downhills as they loop through the forest. Although most are not particularly technical and are designed for beginner and intermediate riders, they are narrow and were built by hand, so expect to ride over bumps and roots.
There are many loop options available. The perimeter trail, Permit, is 1.8 miles long. Fun intermediate trails, such as Mossland and Jack Pine diverge from Permit. Hemlocks and Wedgey both feature steeper slopes on a gully and are for more experienced riders. The easiest trail, Phloem, loops inside the other trails.
The trails are two-way so pay attention for oncoming riders. However, Hemlocks and Wedgey are best ridden east to west.
In the winter, visitors can ski on the old woods roads, named Hawes Loop and Darling Loop on trail signs. However, summer use of these trails is not recommended beyond what is shown on the map because there are many raspberries and blackberries covering the trails. Snowshoers and fat bikers can use the woods roads or the singletrack.
Lyndon State Forest has sandy soils that drain quickly. The trails generally dry out early in the spring and remain dry in the fall making the forest often suitable for early and late season riding. Even so, take care to protect the trails -- don't ride if you are creating ruts and always abide by trail closures.
Other Information
Trail Guidelines:
Yield to pedestrians and uphill traffic
Stay on the marked trails
Stay in control. Don't ride beyond your limits.
Trails are open in the winter months, conditions permitting
Everyone uses the trails to have a good time -- being nice solves many problems before they even happen
Don't make a mess - Leave the area nicer than you found it
Overnight camping and open fires are not allowed
Trail Manager
The trails at Lyndon State Forest were designed and built by volunteers and are managed by the Vermont Department of Forests, Parks and Recreation with the support of the Kingdom Trails Association, the Town of Lyndon and local volunteers.
For more information, visit the Lyndon State Forest Facebook page or contact:

Kingdom Trails Association
468 VT Route 114
East Burke, VT 05832
Phone: (802) 626-0737
info@kingdomtrails.org
View website

Town of Lyndon
119 Park Avenue
Lyndonville, VT 05851
Phone: (802) 626-1269
View website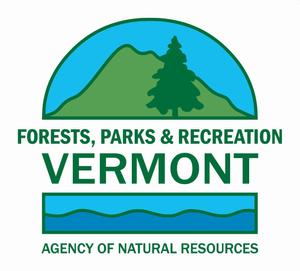 VT Dept. Forests, Parks & Recreation District 5: St. Johnsbury District
374 Emerson Falls Road
St. Johnsbury, VT 05819
Phone: (802) 751-0136
Luke.OBrien@vermont.gov
View website