Description
Little River Area Trails Information
Multi Use Trails: Generally, these are gravel-surfaced roadways used for forest management. Allowed Uses: hiking, cross-country skiing, snowshoeing, mountain biking and horseback riding (only where noted). Markings: Orange triangles
Hiking Trails: These are single-track foot paths. Allowed Uses: hiking, cross-country skiing, snowshoeing. Markings: Blue blazes
Accessible Trails: The Camp Smith trail loops have been built for universal access. To get to these trails, park in the Camp Smith trail access parking lot off of Little River Road. Update July 2022: Construction is currently occurring to extend the Camp Smith Trail by 3,000 feet. During construction sections of the existing trail will be out of universally accessible trail standard. Construction is expected to be completed by the end of August 2022.
Historical Roads: The Little River Area is crossed by many historical roads that lead to hillside settlements. Many are still in use as hiking or multi-use trails. Others were discontinued years ago and can no longer be followed on the ground.
Snowmobile Trails: Please contact the Vermont Association of Snow Travelers (VAST) for current trail information in the area, either at www.vtvast.org or (802)229-0005. Snowmobiles are limited to marked corridor routes.
ATV, motorized bike and off-road vehicle use are all prohibited.
General Information
Removal of live vegetation is prohibited on State lands. Follow the "carry-in/carryout" policy; if you bring trash in, pack it out Trails are closed in the spring "mud season" from snow melt until Memorial Day when they are highly susceptible to erosion. Please limit your group size to 20 or fewer individuals. Interpretive programs on park history may be available from Little River State Park during the operating season; please call (802)244-7103 for more information. School groups may qualify for a special educational admission rate, please call for details. For current conditions, comments, or questions, contact the FPR Barre Regional Office at (802)476-0170. The Vermont State Parks website has more information about park activities at www.vtstateparks.com
Other Information
Little River State Park
3444 Little River Rd.
Waterbury, Vermont 05676
Park Phone: 802-244-7103
Season: May 15 - Columbus Day Weekend, open for trail use year-round except during mud season
Trail Manager
Visit VT Department of Forest, Parks & Recreation online for more information or contact: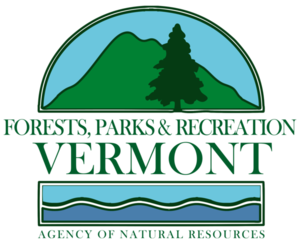 VT Dept. Forests, Parks & Recreation District 4: Barre District
5 Perry Street, Suite 20
Barre, VT 05641-4265
Phone: (802) 476-0182
Walter.Opuszynski@vermont.gov
View website