Description
The main feature of the park is the 26-acre Lake Shaftsbury, popular for swimming and picnicking.
The Healing Springs Trail offers the opportunity for hikers to explore the diversity of the state park. The trail begins at the picnic shelter and travels over streams, through forests, and across wetlands. The trail is easy and on gentle terrain from the trailhead at the picnic shelter to the southern end of the wetlands. A boardwalk allows access across the wetland with opportunity for wildlife -- particularly waterfowl -- viewing. After leaving the boardwalk the trail climbs through oak forests along glacial eskers. There are views of the lake to the east and wetlands to the west. The trail crosses two bridges as it winds its way north to end at the dam at the northern end of the lake.
Other Information
Trails in Shaftsbury State Park are popular for bird -- particularly waterfowl -- observation. The boardwalk at the southern end of the park offers an opportunity up close viewing of the wetland.
The park is open Memorial Day Weekend - Labor Day Weekend, with day use hours from 10 am to sunset. There are lean-to sites and one cottage as well as boats available for rent.
Trail Manager
Visit Vermont State Parks online for more information and a printable map or contact: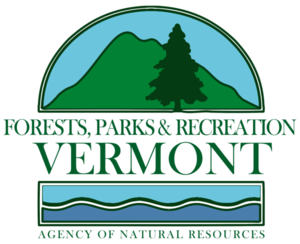 VT Dept. Forests, Parks & Recreation Region 2: Rutland Region
271 North Main Street, Suite 215
Rutland, VT 05701-2423
Phone: (802) 786-0060
View website