Description
Nature Trail: Access the nature trail from the north end of the day-use parking lot. The trail begins with a bridge over a small brook, and then loops through a wet cedar forest. Much of the trail has puncheon boardwalks to keep your feet dry.
Bog Walk: There is a 100 ft accessible boardwalk spur into the bog near the west end of the road connecting campground areas A and B. The bog walk allows viewing of the 140 acre bog, and ends with a platform including benches and an informational display. No parking is available at the bog walk, it is 0.8miles from the day-use parking area.
About the Park:
With a 1375-acre surface area, Carmi is the fourth largest natural lake entirely within Vermont. It is 7.5 miles around, averaging about 20 feet in depth, and is 33 feet at its deepest point. The lake supports northern pike, walleyes, and other warm water species. The lake drains north into Quebec's Pike River, then into Lake Champlain. Lake Carmi was once much larger. In the thousands of years since the last ice age, the southern end of the original lake has silted in, creating wetland forests and the third largest peat bog in Vermont.
Most of the 140-acre bog lies within Lake Carmi State Park and is a designated State Natural Area. Natural Areas have been set aside for the preservation and protection of their unique ecological, geological, or scenic and contemplative values. The road to Camping Area "B" cuts through the bog and is the northern boundary of the Natural Area. The high ground on which Camping Area "B" is built would be an island if not for the bog.
Trail Manager
Visit Vermont State Parks online for more information and a printable map or contact: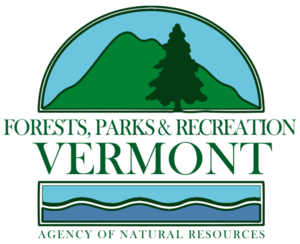 VT Dept. Forests, Parks & Recreation Region 3: Essex Region
111 West Street
Essex Junction, VT 05452-4695
Phone: (802) 279-8329
robert.peterson@vermont.gov
View website