Description
Popular hikes include:
Crockett's Ledge (Yellow Blazes): The trail to the Crockett's Ledge overlook of Lake Wicwas and Lake Winnisquam has a round trip distance of 2.7 miles with 400 feet of elevation gain/loss and hiking time of 1 hour 30 minutes. The upper half of the trail is a loop that allows for an alternate return route.
Pond Loop Trail (Blue Blazes): These trails meander around a cluster of beaver ponds near the parking area. The shortest loop is an easy 1.6 mile, 45 minute walk. The longer loop, which includes scenic views of the Eames Ponds, takes 1 hour and has an additional 60 feet of elevation gain/loss.
Lake to Ledges Loop Trails (Red Blazes): The longest of the loop trails is 5.5 miles round trip from the parking area, with a hiking time of 3 hours 30 minutes and 900 feet of elevation gain. These scenic trails pass through old growth forests to reach the Lake Wicwas shore, and they offer views of the White Mountains from open ledges.
Arbutus Hill (Magenta Blazes): The trail to remote Arbutus Hill is approximately 5 miles round trip, with a hiking time of 4 hours and 1270 feet of elevation gain/loss depending on the route taken. The loop passes by Arbutus Hill Pond and over the summit of Arbutus Hill which provides views of the White Mountains. This trail passes through the Barbara R. Smyth Conservation Easement which is privately owned land.
Other Information
For maps and more information about this property and other properties managed by the Meredith Conservation Commission, refer to their website at Meredith Conservation Commission.
Trail Manager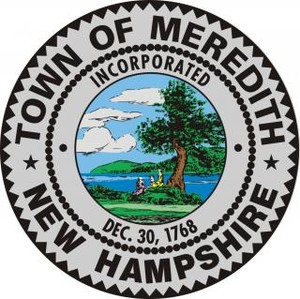 Meredith Conservation Commission
5 Highland Street
Meredith, NH 03253
conservation@meredithnh.org
View website