Description
The trails at Great Bay offer visitors the opportunity to see a variety of birds like American kestrels, osprey, and a variety of other wildlife on one of the longest stretches of undeveloped coast in the bay.
William Furber Ferry Way Trail: The trail begins as an asphalt path adjacent to the chain link fence across the road from the visitors parking lot. After following the fence line, the trail crosses a road and veers left onto an abandoned dirt road. Entering the woods, the trail passes by beaver ponds, an old apple orchard, and a large field. The trail then loops down to Great Bay where visitors can observe the variety of local wildlife from an observation deck. On the way back, the trail passes a marsh and traverses the field before backtracking to the parking lot.
Peverly Pond Trail: This trail is completely wheelchair accessible, as it winds along a boardwalk for its entirety. The trail begins to the left of the visitor parking lot. After passing through a forested area, the trail borders Upper Peverly Pond. Near the pond, users can take a break and enjoy wildlife viewing from the observation deck near the pond. When the trail turns left, it heads along a stream and passes by several (seasonally wet) vernal pools before winding back to the parking lot.
Other Information
Please note, geocaching is not allowed on National Wildlife Refuge lands.
Established in 1992, Great Bay National Wildlife Refuge is located along the eastern shore of New Hampshire's Great Bay in the town of Newington. The refuge protects more than 1,000 acres along the seacoast for migratory birds and other wildlife. It is one of the longest stretches of undeveloped shoreline along the bay, and consists of mud flats, salt and freshwater marshes, swamps, ponds, streams, woodlands and fields. These diverse habitats support many plants and animals native to the area, including New Hampshire's greatest concentration of wintering bald eagles, and several state-listed rare and endangered species.
The rich and varied habitats of the refuge provide wildlife and visitors alike with a place to rest and recharge. Several recreational opportunities are available for visitors to watch wildlife, hike, bike, and hunt on the refuge.
Trail Manager
Great Bay National Wildlife Refuge is managed by Parker River National Wildlife Refuge. For maps and more information, visit the U.S. Fish and Wildlife Service online, or contact: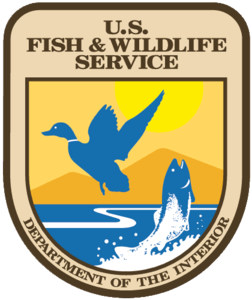 US Fish & Wildlife Service - Parker River
Parker River National Wildlife Refuge
6 Plum Island Turnpike
Newburyport, MA 01950
Phone: (978) 465-5753
parkerriver@fws.gov
View website