Description
Granville Gulf Reservation consists of 1,171 acres on either side of a six-mile section of VT Route 100 known as Granville Gulf. The original parcel consisted of a 900-acre gift from Governor Redfield Proctor in 1928. Granville Gulf is best known for the scenic Moss Glen Falls, with its 80-foot waterfall where Deer Hollow Brook joins Alder Meadow Brook. Moss Glen is aptly named, as the falls cascade over moss-covered rock, down into a clear pool at the bottom.
The falls are visible from VT Route 100, but a more spectacular view is available via a short trail that starts from the parking pull-off on VT 100. From the parking area the trail crosses a wide, wooden bridge, then turns to a level, well-maintained gravel pathway. There is an informational sign off to the side of the trail about Moss Glen Falls and the surrounding area. The trail terminates in a platform viewing area with a spectacular view of the falls. Round trip the trail is quite short and easy, but it is a great opportunity to get out of the car, stretch the legs, and appreciate one of Vermont's most beautiful waterfalls.
Other Information
Please stay on the path to help conserve the area around the falls.
Trail Manager
For more information about the trail or the park, contact the Vermont Department of Forests, Parks, and Recreation online or contact: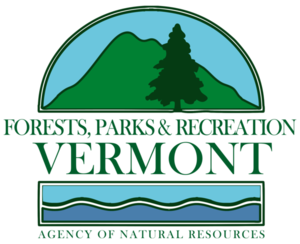 VT Dept. Forests, Parks & Recreation District 2: Rutland District
271 North Main Street, Suite 215
Rutland, VT 05701-2423
Phone: (802) 777-7480
lisa.thornton@vermont.gov
View website