Description
This Iron Wood Nature Trail begins at the southwest corner of the intersection of East Shore Road South and the park access road. The trail enters the woods up a short hill.
An extension from inside the campground begins near the park office, the street from the boat launch entrance. This extension enables campground guests to access the trail.
The trail has sturdy wood footpaths over wet areas (though you may encounter some mud).
Highlights of the trail include: Numerous old iron wood trees (also called hardhack, or hop hornbeam), a 15-foot observation tower, wetland-forest plants, and an exposed bedrock dome with deep fissures which you will cross approximately 2/3 of the way around the loop. Round trip from the trailhead is approximately 1 mile.
The adjacent Grand Isle State Park is open to campers and their guests only, not open to day-use visitors (near-bye day use parks on Lake Champlain include Knight Point and Sand Bar).
Other Information
Trail Manager
Visit Vermont State Parks online for more information or contact: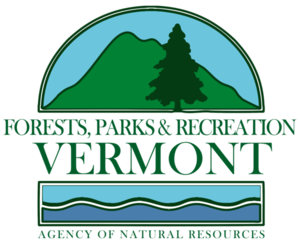 VT Dept. Forests, Parks & Recreation Region 3: Essex Region
111 West Street
Essex Junction, VT 05452-4695
Phone: (802) 279-8329
robert.peterson@vermont.gov
View website