Description
Three short hiking trails are located within this park.
Sunrise Trail: This nearly one-mile loop trail traverses level and gently sloping ground on the eastern side of the park in the town of Vernon. The Fort vista is about midway on the trail. The trail is wooded the entire way.
Sunset Trail: The Sunset trail is a half-mile loop trail on the western side of the park, starting near the entrance and looping through the play field. The trail has a western vista of the village of Algiers in the town of Guilford. The trail passes through gently sloping ground and travels for a portion of its length on an old town road that was cut off when the interstate was constructed. The remains of the Boyden Farm, dating from the 1880s, can be seen along this trail. These include stone walls, a small shed, and farmhouse.
Broad Brook Trail: This half-mile trail descends from the campground to a popular swimming hole on Broad Brook. The trail is steep in sections, and therefore is a much more strenuous hike than the other trails. Travel time is 10 minutes to the brook, 20 minutes back.
Other Information
Fort Dummer State Park is named for Fort Dummer, the first permanent European settlement in Vermont. Built on the frontier in 1724, and named after William Dummer, then lieutenant governor of Massachusetts, it was the gateway to the early settlements along the banks of the Connecticut River. Established in 1962, Fort Dummer State Park overlooks the former site of Fort Dummer which was flooded when the Vernon Dam was built on the Connecticut River in 1908. The park contains 50 campsites for tents or RVs and 10 lean-to shelters.
Trail Manager
Visit Vermont State Parks online for more information and a printable map or contact: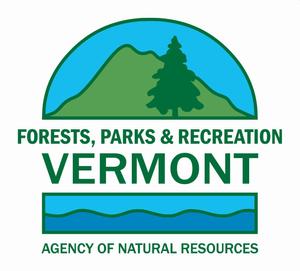 VT Dept. Forests, Parks & Recreation Region 1: Springfield Region
100 Mineral Street, Suite 304
Springfield, VT 05156-3168
Phone: (802) 522-0780
rebecca.roy@vermont.gov
View website