Description
Downer State Forest contains 705 acres divided into two blocks that are connected by a gravel state forest highway. The road allows visitors to view a large portion of the forest and also serves as a through road connecting Downer Road with Beaver Meadow Road in Norwich. Recreation in the forest consists primarily of dispersed recreational activities such as hunting, snowmobiling, and cross-country skiing. Horseback riding and bicycling are allowed on the state forest highway.
The northern parcel includes a 2-mile gravel loop road which links via a 3-mile gravel road to the southern state forest parcel at Beaver Meadow Road near Norwich.
The majority of the forest road is heavily used as a main VAST (Vermont Association of Snow Travelers) corridor snowmobile trail in winter. Cross-country skiers and snowshoers should move to the side of the trail when you hear a snowmachine approach.
The forest also contains a 10-acre pond with a public access site constructed by the Civilian Conservation Corps (CCC). Primarily a pine forest in the SW section of the loop, with stands of birch and mixed hardwoods elsewhere. Large areas of the forest contain softwood plantations planted by the CCC.
Other Information
Downer State Forest was given to the state by Charles Downer (Headquarters Block in 1910 and the Annex Block in 1914), making this the second oldest State Forest in Vermont.
Amenities: Fishing access to 10 acre pond. Downer State Forest is home of Camp Downer, a summer camp that provides youth aged 8-17 with a summer outdoor living experience.
Note: Downer State Forest is actively logged. Logging truck traffic is common on the State Forest Highway. Be very careful when traveling on this gravel forest road as it is narrow and logging activity may be occurring along the side. Stop if you hear a chainsaw running! Proceed only if you are sure it is safe.
Trail Manager
Visit VT Department of Forests, Parks & Recreation online for more information or contact: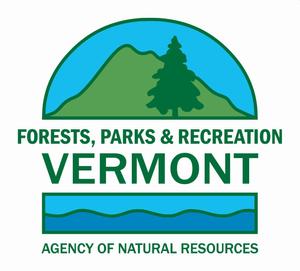 VT Dept. Forests, Parks & Recreation District 1: Springfield District
100 Mineral Street, Suite 304
Springfield, VT 05156-3168
Phone: (802) 522-8244
brian.renfro@vermont.gov
View website