Description
Starting a short distance to the right of the Visitor Center is the trail, which is a 0.7-mile loop and follows Wilde Brook through Chesterfield Gorge. With the canopy dominated by hemlock trees, you will find your walk to be shaded and quiet. This is a great place for photography and picnicking!
Wilde Brook originates in two ponds uphill from the park. After its waters rush through the gorge, the brook flows into the more gentle waters of Partridge Brook. This stream continues on to merge with the Connecticut River ten miles downstream.
You may see clumps of brownish suds floating on the stream. This is not pollution from somebody's washing machine, but is more likely to be evidence of minerals in the water from decomposing wood and roots. It is a natural product of the stream and is not harmful.
Other Information
Leashed pets are permitted. A picnic area is available at the start of the trail. Staffed visitor center is seasonal (June-October).
Please note that geocaching in not allowed in any New Hampshire State Park.
Trail Manager
Visit NH State Parks online for more information, or contact: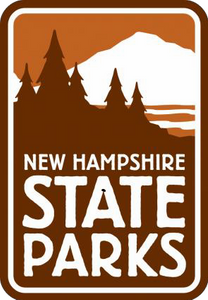 New Hampshire State Parks
New Hampshire State Parks
172 Pembroke Road
Concord, NH 03301
Phone: (603) 271-3556
nhparks@dncr.nh.gov
View website