Central Vermont Regional Path: South Barre Section
Hide Map
Description
A flat paved path that extneds from Fair View Street past Barre City Elementary School.
Trail Manager
For more information contact: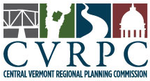 Central Vermont Regional Planning Commission
29 Main Street, Suite 4
Montpelier, VT 05602
Phone: (802) 229-0389
Gladczuk@cvregion.com
Nearby Geocaches
Check for nearby geocaches to Central Vermont Regional Path: South Barre Section.
Leave No Trace Principle
Plan Ahead and Prepare
Be prepared for emergencies. Pack extra clothing, food, and water and also a flashlight, first aid and repair kit, matches/fire starters, whistle, signaling mirror, and pocket knife.