Description
THE VISTA TRAIL
Total length is 1.0 mile from Scout Camp Rd to Vista & return. Approximate time is 40 minutes, moderate difficulty, trail is marked with blue blazes.
The trail begins on the old logging road next to Birch Cottage. Follow the roadway 0.1 mile; then look for a trail sign and blue blazes on the left and turn. Follow this footpath until it intersects with another road. Bear left and follow this road to the cemetery. Continue through the top of the cemetery - the trail re-enters the woods at a location marked by trail sign. The trail then climbs steeply to a vista of Echo Lake and Camp Plymouth State Park. Return by the same route.
CAMP PLYMOUTH STATE PARK
Camp Plymouth State Park is a popular recreation area located on the eastern shore of Echo Lake within the town of Plymouth, Vermont. Most visitation to the park occurs in the lakeside day use area that features a beach, playground, picnic area, cabin rentals and boat rentals. A 1.0 mile long hiking trail is located on the east side of the Scout Camp Road.
Trail Manager
Visit Vermont State Parks online for more information and a printable map or contact: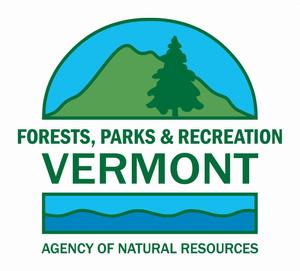 VT Dept. Forests, Parks & Recreation Region 1: Springfield Region
100 Mineral Street, Suite 304
Springfield, VT 05156-3168
Phone: (802) 522-0780
rebecca.roy@vermont.gov
View website