Description
From the trailhead, the path climbs through a red pine plantation and then increases its slope as it climbs through a mixed hardwood forest. The trail winds along several small ridges and outcrops before turning northward and intersecting with the historic Lookout Trail at Lookout Junction. The main trail continues north, passing through a younger forest and soon reaches the Ridge Junction.
Here the Basin Link trail turns downhill and briefly passes over outcrops and ledge before joining the Lookout Trail (at the Basin Junction). This lower elevation cut-off provides a foul-weather alternative to climbing the summit.
Continuing beyond the Ridge Junction, the main trail begins to climb more steeply up stone steps and switchbacks where it eventually reaches the mountain heights. Winding along a ridge, the trail offers limited views of the Nulhegan Basin and surrounding areas and soon reaches a junction with the Lookout Trail directly ahead and a short spur to the summit on the right.
The lower Lookout Trail winds in much the same way among boulders, small outcrops, and seasonal streams. From the Basin Junction, however, the upper Lookout Trail soon becomes steep and rocky and requires the use of metal handholds, so it is not advisable for all hikers. Once at the Lookout, there are stunning views of the area from a clifftop vantage point. The trail continues gradually upward to the summit and can be connected to the main trail to form a lollipop loop.
Trail Manager
For more information about the trails, visit the Northwoods Stewardship Center or Green Mountain Club online or contact:
Town of Brighton
49 Mill Street
Island Pond, VT 05846
Phone: (802) 723-4405
View website

NorthWoods Stewardship Center
154 Leadership Drive/PO Box 220
East Charleston, Vermont 05833
Phone: (802) 723-6551
info@northwoodscenter.org
View website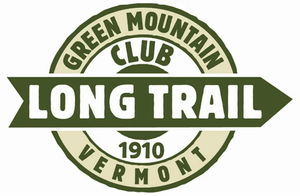 Green Mountain Club
4711 Waterbury-Stowe Rd.
Waterbury Center, VT 05677
Phone: (802) 244-7037
gmc@greenmountainclub.org
View website