Description
The Bear Mountain Trail, 1.3 miles, is a section of the Wantastiquet-Monadnock Trail, and passes through the north end of the State Forest. The two trailheads are not on State land.

From the east: This approach up Bear Mountain heads west of NH-63 along an old road. It reaches a viewpoint at about 0.5 miles, where the trail begins to climb, before descending into a ravine. After climbing out of the ravine, the high point of the ridge is reached at 0.8 miles, though this section of the trail is wooded.
The trail descends from here, through some steep sections before leveling out. The trail features some stream crossings before ending at 1.3 miles and Plain Road. Across the road, the Bear Mountain Connector Trail starts, continuing the Wantastiquet-Monadnock Trail and joining the Daniels Mountain Loop.
Trail Manager
Visit the New Hampshire Division of Forests & Lands online for more information, or contact: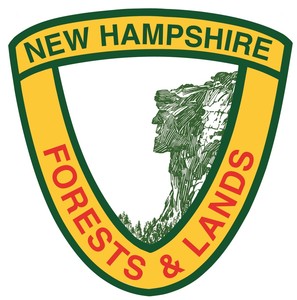 New Hampshire Division of Forests & Lands
172 Pembroke Road
Concord, NH 03301
Phone: (603) 271-2214
View website