Description
With over 60 miles of trails across 10,000 acres, there is something for every trail user in Bear Brook State Park. The trails range from double to singletrack and from easy to difficult and include some purpose-built mountain bike trails. All trails are open to hiking, running, mountain bikes and equestrians. Please take care and respect fellow trail users. For detailed descriptions of the trails, visit the New Hampshire State Parks website.
Swimming, boating and fishing is also plentiful at Bear Brook State Park. Archery Pond is a universally accessible fly-fishing-only pond. There are also two public archery ranges. The campground at Beaver Pond is open for reservations Memorial Day through Columbus Day. There are also two sizes of furnished cabins (4 or 6 person occupancy) available for rent at Bear Hill Pond. Dogs are not allowed in the cabins. There is a drop-off area and the cabins are walk-in. Cabins do not have electricity. Visitors to Bear Hill have easy access to the Hall Mountain trail network, a swimming beach, and non-motorized boating and fishing on Bear Hill Pond.
Other Information
Park Guidelines:
Respect the rights of owners of private roads, access trails, and property adjacent to the park.
It is unlawful to cut any standing trees or their limbs, shrubs, or vegetation found in the park.
All New Hampshire State Parks are carry in/carry out. Please carry all of your litter home with you.
Camping is only allowed in the park campground at Beaver Pond.
Fires are only permitted in the campground.
Pets must be leashed and attended at all times on the trails.
All trail use requires payment of the day-use fee.
All trails in the park are multi-use. Please share with care.
Trail Manager
For more information, visit the Bear Brook State Park website or contact: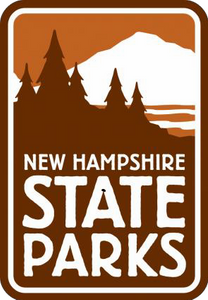 New Hampshire State Parks
New Hampshire State Parks
172 Pembroke Road
Concord, NH 03301
Phone: (603) 271-3556
nhparks@dncr.nh.gov
View website