Balch Hill Natural Area Trails
Hide Map
Trailhead
Parking is available with access to Hemlock Trail at Hemlock Road. Parking is also available with access to Grasse Road Trail at the intersection of Grasse Road and Trescott Road.
Description
Hikers, please note that the Balch Hill Natural Area will be closed for the first 4 days of the archery hunting season, Thursday, Sept 15 to Sunday, Sept 18, 2016. During that time, Balch Hill will be open to hunters with a special permit. This closure is part of a town-wide effort to protect native vegetation and limit tick-borne diseases.
Balch Hill will re-open on Sept 19 and hunting (from tree-stands, min. 50 ft from trails, 300 ft from buildings) will continue until Dec 15. Please use caution; hikers and dogs should wear blaze orange, and you are encouraged to keep dogs on leash, a good practice when you're hiking during hunting season, anywhere.
For more information on Balch Hill, please visit www.hanoverconservancy.org/lands/balch-hill
Balch Hill provides easy terrain with moderate inclines and walking routes to the summit range from 0.3-1.0 miles. Balch Hill features diverse natural communities including the abandoned pasture at the summit and forested communities on the Hill's slopes including pines, hardwoods, and hemlocks. The summit has views of Moose Mountain, Mount Ascutney, and Gile Mountain.
Other Information
In partnership with the Town of Hanover and Dartmouth College, the Conservancy manages 8 trails and the summit meadow on the Balch Hill property. Balch Hill has trails that provide access to the summit from every direction. Please see the trail map for detailed information about trail locations and details about which trailheads include parking.
Trail Manager
Visit Hanover Conservancy online for more information and a printable map or contact: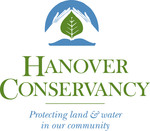 Hanover Conservancy
71 Lyme Road
Hanover, NH 03755
Phone: (603) 643-3433
info@hanoverconservancy.org
Nearby Geocaches
Check for nearby geocaches to Balch Hill Natural Area Trails.
Leave No Trace Principle
Plan Ahead and Prepare
Know your limits – it's okay to turn back. Your home is the ultimate destination, not the summit.