Description
April 2020 Update - Access to the river can be found on the Tardy parcel, Austin parcel, and at Lareau swimhole.
Austin Walk starts at the north end of the parking lot and travels through a forested area, loops around a former pasture (where a floodplain forest is being reestablished), and reaches the banks of the Mad River before returning. It is an easy and wide path.
The walk also provides access to the long beloved Lareau Swim Hole, which was developed as a Town park in 2002 following conservation spearheaded by the Town of Waitsfield, MRV Planning District, MRV Rotary Club, and Friends of the Mad River. Home to a State salt storage shed since the 1940s, the site experienced significant flood damage in 1998. The Vermont Agency of Transportation re-filled much of the lost land and gave the parcel to the Town of Waitsfield. Local groups have restored this riparian area with native vegetation to create today's community park.
The park is open dawn to dusk. No lifeguard is on duty. Swim at your own risk. Please carry-in/carry-out all trash.
Other Information
This trail is part of the Mad River Valley Trails Collaborative.
The Collaborative is a watershed-wide network of lands and trails created through a partnership of local organizations, generous property owners, towns, the State of Vermont, the US Forest Service, and many volunteers. These trails reflect the Mad River Valley's love of the outdoors and commitment to stewardship of land and recreational opportunities for current and future generations. Enjoy and help us care for this place. Click here to learn more and support recreation in the Mad River Valley.
Trail Manager
For more information contact:

Town of Waitsfield
4144 Main Street
Waitsfield, VT 05673
Phone: (802) 496-2218
waitsfld@madriver.com
View website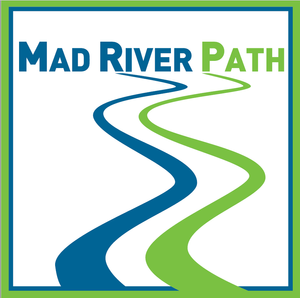 Mad River Path Association
PO Box 683
Waitsfield, VT 05673
Phone: (802) 496-7284
info@madriverpath.org
View website