Description
The area upriver and to the north of Blackwater contains miles of trails for horseback riding, and a winding stretch of river for paddling. There are also several primitive picnicking locations along the river.
The trail system is within 3,600 acres or protected land, consists of a 10-mile loop that is particularly well suited for horseback riding for all ability levels, though other users are also welcome. Note that this loop crosses the Blackwater River twice; riders are encouraged to use these water crossings, but both crossings can be skipped using alternate trail options, such as the Warner Road bridge in the north.
For paddling, the parcel also contains a meandering 8-mile stretch of the Blackwater River, which can be accessed at several points. The easiest put in is at Warner Road and the takeout is just south of the parking area. However, the river is slow and upstream travel is possible. The river is home to a variety of fish, and is stocked with brown and rainbow trout making it a good location for fishing.
Other Information
The Blackwater Dam area is popular with hunters; be sure to wear plenty of bright orange clothing during hunting seasons.
For paddling, there must be at least one portable floatation device (PFD) for each occupant in the boat at all times.
Dogs must be kept on leash. Please properly dispose of pet waste.
Trail Manager
Blackwater Dam is maintained by the US Army Corps of Engineers. More information can be found on their website.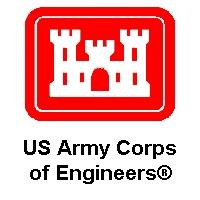 US Army Corps of Engineers - Franklin Office
46 Granite Street
Franklin, NH 03235
Phone: 603-934-2116